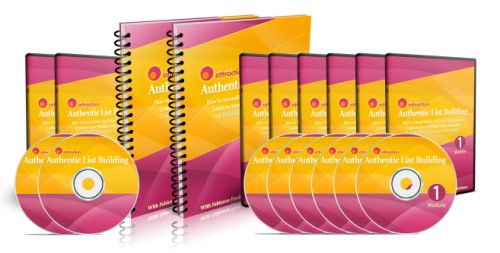 Authentic List Building Coaching Program
What if I could show you exactly how you can authentically add up to 1,000 new qualified prospects to your business each month? People who really "get" your message and are eager and ready to become your client or buy your products? And what if you could do this authentically, quickly and consistently, without being spammy or icky, but just by being you? How would that make a difference in your life? I created this one-of-a-kind Authentic List Building coaching program to personally walk you through the same secrets we used (and continue
to use daily) to add over 1,000 highly targeted and qualified leads to our list each month for the last 12 months.
Here's what you get:
Six weeks of in-depth, high content video webinars on exactly what we're doing and how
Worksheets, Examples, Scripts, Screenshots; Video or downloadable recordings of each coaching class
Written transcripts of each and every class.
All for $997, total. And you can even do installments, if you like. To see the presentation I created for you about authentic list building principles [IMPORTANT VIDEO], go here.