This is the second part of my two-part article I'm sharing about how to start the new year off with a bang – for your authentic Internet marketing. With all the bells and whistles out there, it sometimes is confusing and overwhelming to choose which tools, systems and applications to use to help market your business online.

In this article, I will share some of my best "mobile" tools and applications for helping you market your business online. Looking for other Internet Marketing secrets? Check out my previous blog post here.
Google Voice


I setup a free account on Google Voice over two years ago and have been using it ever since. Think of the power and ease of use of Gmail along with your mobile phone. Got a wireless signal? Use Google Voice to make ridiculously low priced international calls. And, I love the transcribe feature via email. I setup my home phone to forward to my Google Voice so all the messages are transcribed and sent to me via email as opposed to having to take the time to dial in, press commands, listen, etc.
GoDaddy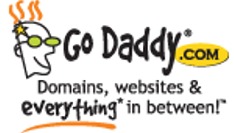 Really? GoDaddy as a favorite mobile app? With the hundreds (yes, hundreds) of URL's we own across Client Attraction and Derek Fredrickson, I use this nifty mobile app all the time to search, buy, bid and manage all of our websites and URL's. Got an idea for a new URL and don't want to risk the chance of missing buying it? Why wait? GoDaddy allows me to buy and bid on the URL's right from my mobile phone.
LogMeIn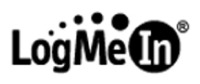 Got a file on your computer at home and can't send it to the person you're standing next to? I use the mobile app from LogMeIn to access my remote computer and easily execute commands and perform tasks as if I was right there. It's very efficient and helpful in cases when I'm doing tasks or activities from my main computer when I'm traveling and can still access them remotely. Hint: I also use Dropbox to help manage online file access so I can access any file from any computer without having to share or email files back and forth
iPhone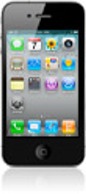 Ok, this is where I might hurt some people's feelings. I'm a big Mac guy – with everything. I have the pods to the phones to the TV's and of course the computers – all Apple. So, I could not list my best online mobile apps for 2011 and not give credit to the platform that makes it all possible which is the iPhone. It's just all around fantastic for so much of running my business and allowing me to stay connected with my network.
Ping.fm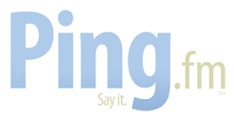 Ping is my favorite online mobile app. I use it in two ways. One, I setup my mobile phone number with Ping.fm so I can use the service from my phone like sending text messages. Short, sweet and simple. I don't need to login to a site or anything like that. Just open my text messenger app on my iPhone and start typing away. Second, I have my Facebook and Twitter account linked to Ping.fm so I only use this service when I want an update sent to both Facebook AND Twitter. Else, I will just use the Twitter iPhone app (see below).
Twitter iPhone


I tried all the others out there (Tweetie, Twitteralator, EchoFon, HootSuite, etc.) and this is by far my favorite. If they ONLY supported timed tweets (setup a tweet for delayed posting) it would be the end-all-be-all. It's very user friendly and intuitive and supports all Twitter functions you need in a simple interface. I use it all the time to repost my favorite tweets (blog posts) to get more people on my list. It's very effective.
Facebook iPhone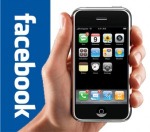 How can you run an online business and not be using the Facebook iPhone app is beyond me. It's by far the best out there – and really the only game in town. Not only do I use it to stay connected to my Facebook friends, but also I use it for posting photos and status updates on my Facebook fanpage. Hint: Did you know you could post a photo with a comment directly to your fanpage from the Facebook iPhone app? It's really cool. Just click the small camera icon from the status update section on your fanpage and then click the "Upload a caption" before you upload the photo – presto!
Pixelpipe

My secret weapon, revealed! I use this photo-sharing app for sharing my photos on both Twitter and Facebook. And, I've set it up so when it posts to Facebook – it posts as an actual photo – not just a link to a photo from my status update. It goes right into my Mobile Photos folder. You have to setup your services first on their website (I setup Twitpic to feed Twitter and Facebook separately) so when I upload a photo from my iPhone to the Pixelpipe service – it streams it out to both (as a picture) simultaneously.
There you have it! My best mobile tips and secrets for 2011 – I hope you enjoyed it!

Until Next Time… Learn It, Love It, Live It!