[optin align="right"]
Fill out the form below and click the button…you'll immediately receive TWO videos of never-before-seen-footage where I share some great tips and secrets for using Facebook to authentically build your list.

[/optin]
FREE Video #1: Social Media and Authentic Internet Marketing
In this video I show you how to use social media to authentically build your list, using platforms like Facebook, Twitter and your Blog. Whether you're a novice or expert, this video will show you how to use these tools to consistently add more leads to your list. I talk about the most important aspect of a social media strategy and how to leverage different list building strategies on Facebook and Twitter to add more people to your list. I will show you how to easily and immediately "set it all up" using simple to follow screenshots and real world examples. Lastly, the best way to use Facebook and Twitter to connect with your network and prospects to engage them and add them to your list.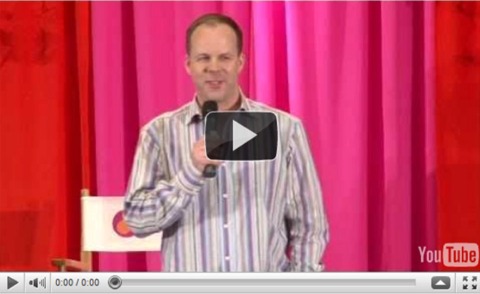 [testimonial picture="http://www.clientattraction.com/images/dconktest.jpg" name="Diane Conklin" role="www.completemarketingsystems.com" align="featured"]
"I thought I knew a lot about list building, but when I saw that Derek had put this information together, I knew I was about to get some new teachings and insight to help grow my business even further. If Derek does it, it's going to be great. There's absolutely nobody else like him on the market anywhere else."
[/testimonial]

[optin align="right"][/optin]
FREE Video #2:The 4 Pillars of Authentic List Building
Behind the scenes footage from the May 2009 Glazer Kennedy Super Conference where Derek Fredrickson hosted a round-table discussion on authentic list building using online and offline strategies.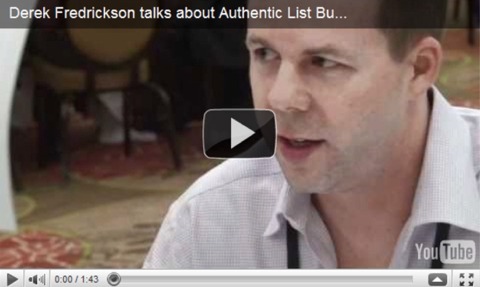 [testimonial picture="http://www.clientattraction.com/images/lauracross.jpg" name="Laura Cross" role="www.Expert-Entrepreneur.com" align="featured"]
"Once I implemented Derek's super-easy process, I experienced immediate results. Derek helped me get crystal-clear on creating a list-building strategy, developing a compelling offer, and designing a squeeze page that really works."
[/testimonial]
[testimonial picture="http://www.clientattraction.com/images/kkingston.jpg" name="Kate Kingston" role="Kingston Training Group" align="featured"]
"I started with Derek in 2009 and he has helped me build my company multiple times over. Derek adds so much with his knowledge and expertise of Internet marketing and this has created BIG additional revenue and ideas for my company. His knowledge on how to leverage the power of the Internet using authentic online marketing strategies that work allows me to serve my clients and get my message out there in a massive way. As a result of this coaching and mentorship, Derek has helped me have several $100,000 months of consistent revenue. His expertise and sharing around marketing and automation has helped us tremendously to reach more prospects and allow me to spend more time in my unique brilliance of closing high-end clients into more business. I continue to be amazed at how much Derek knows and is willing to share. My interaction with Derek results in more money for my company – every time!"
[/testimonial]
[testimonial picture="http://www.clientattraction.com/images/heather-dominick.jpg" name="Heather Dominick" role="EnergyRICH®" align="featured"]
"Derek Fredrickson is a gem in the online world. Not only does he know a lot about internet marketing strategies, but he knows how to talk to women. Seriously. This is a magic combination. He is a "guy's-guy" in what has typically been a man's online world and he has the secret code to decipher the intricacies of the internet and break them down into doable, understandable steps (and he is always willing to explain it "one more time" when needed!) My work with Derek has allowed me to increase my passive income by 40% in less than 90 days. This is HUGE – allowing me to reach more people with my purpose, make more money and all while working less AND we've only just begun! I'm really excited for all that is still to come and I wouldn't want anyone else to be my co-pilot. Thank you, Derek!"
[/testimonial]