This is the first part of a two-part article I'm sharing about how to start the new year off with a bang – for your authentic Internet marketing. With all the bells and whistles out there, it sometimes can be confusing and overwhelming to choose which tools, systems and applications to use to help market your business online.

In this article, I will share some of my best tools and applications for helping you market your business online. In the next section to be revealed next week, I will share some of my personal best practices and best tricks for productivity, marketing and running a successful online business.

Evernote is an online and desktop based organizing tool for all your notes, ideas, to-do lists, etc. Consider it a place for a brain dump of all the ideas and 'stuff' in your head so you can clearly and effectively organize your thoughts. I use it for ideas for blog posts, notes, to do lists, etc. It automatically syncs to an online website so I can login from virtually anywhere (including my cell phone) and edit, add, update my notes and to do lists. I can organize them using folders and categories so it's all-together. I'm a big fan of using this over notepads or post notes because I never risk losing all my notes or ideas and I can access it from anywhere.

Tweetdeck



This is the ideal Twitter application for your desktop. Tweetdeck is a column-based view of tweets, replies, messages, and lists. You can create custom notifications of visual or sound alerts can notify you when certain tweets or messages are posted. It supports full integration with Facebook for both your personal profile as well as your fanpage. You can setup timed tweets to be broadcast at certain dates and times in case you're not available to tweet at that time. And lastly, it syncs with your Twitter account for your Twitter lists and saved searches so you can keep a close tab on all the activity for everything you want to stay connected to on Twitter.

This is my hidden gem for productivity, marketing and content. I'm a HUGE fan of blogs and subscribing to some of the best marketing blogs out there. I don't read newspapers or magazines or watch the news because I read it all online using their RSS feeds in Google Reader. In Reader, you can organize your blogs using folders to categorize the subscriptions. I use Google Reader as a way to consolidate and view all of that content together – and use it for not only my own content and ideas – but also to instantaneously share it with my followers on both Twitter and Facebook. The trick here is to use an application with Google Reader called "Google2Tweet." You can find it at http://reader2twitter.appspot.com. You can link in your Twitter account so while you're reading your blog articles on Google Reader you can easily click the "Share" button and immediately share this article on your Twitter account. See below as an example: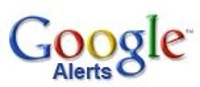 I use this tool from Google to monitor and track certain keyword phrases that pertain to my niche. I have alerts for not only my name "Derek Fredrickson" but also for "authentic internet marketing" and other derivations of that phrase. I then add the RSS feeds for these searches in my Google Reader account so I can view the alerts along with everything else I need to monitor.

This is like Google Alerts but for Twitter. There is always a conversation happening on Twitter for your market and you want to be a part of it. Twitter Search allows you to save custom searches and then create RSS feeds for those and feed it into your Google Reader account to view and monitor along with Google Alerts and your blogs. Thus, Google Reader becomes like the hub for all your content and information online for the market you are a part of.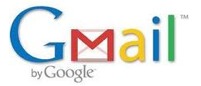 Gmail is hands down the best email client out there – bar none. If you're not using Gmail for your email – I'd recommend consider switching as soon as possible. The benefits are simple but obviously a big help. Online access anywhere; tons of storage; very intuitive and user friendly; simple search and filter options to help organize all the emails you receive, etc. Of course it's free and you can easily setup your own custom email (i.e. firstname@mybusiness.com) right through Gmail in minutes. You can also purchase for $20 an application called Mailplane which is great as a desktop client of Gmail and seems to be a bit quicker and easier to navigate than having to use the Gmail website in a web browser.

This calendar application is the best. Easy to use and setup – and allows you to efficiently and effectively share your calendar with members of your team and grant permission based access depending on what they need (read access, read/write access, etc.) Color coding helps manage tons of different calendars and all the essential elements are there in terms of recurring appointments, inviting members to appointments, various reminders as well as a simple daily agenda email that is really helpful.
That's a good start for now! I will share more applications and tools in the next article as well as some of the best mobile applications out there to help you stay connected and delivering great content to your network!
Until Next Time… Learn It, Love It, Live It!
What tools and applications from the my list above can you start to apply to your online business? They will help you create more content and connect with your prospects more so you can build your list and get more clients. Consider implementing some (if not all of these) before 2011 to help you start the new year off right!
Interested in finding out more about my internet marketing secrets and other authentic Internet marketing strategies to help grow your online business? The Authentic List Building Coaching program can show you exactly how you can authentically add up to 1,000 new qualified prospects to your business each month. People who really "get" your message and are eager and ready to become your client or buy your products. And, you could do this authentically, quickly and consistently, without being spammy or icky, but just by being you. How would that make a difference in your life? I created this one-of-a-kind program to personally walk you through the same secrets we used (and continue to use daily) to add over 1,000 highly targeted and qualified leads to our list each month for the last 12 months. To see the presentation I created for you about authentic list building principles [IMPORTANT VIDEO], go here.
**********************
Want to use this article on your website or your own ezine? No problem! But here is what you MUST include:
Derek Fredrickson, Authentic Internet Marketing Specialist, is founder of the Authentic Internet Marketing System, the proven step-by-step program that shows you exactly how to authentically market your business online, in record time…guaranteed. To get your F.R.E.E. videos and receive his authentic internet marketing articles on attracting more leads and converting more sales online to multiply your current revenues, visit www.derekfredrickson.com.